News
---
KOKORO opens its 55th restaurant in central London
2022-07-26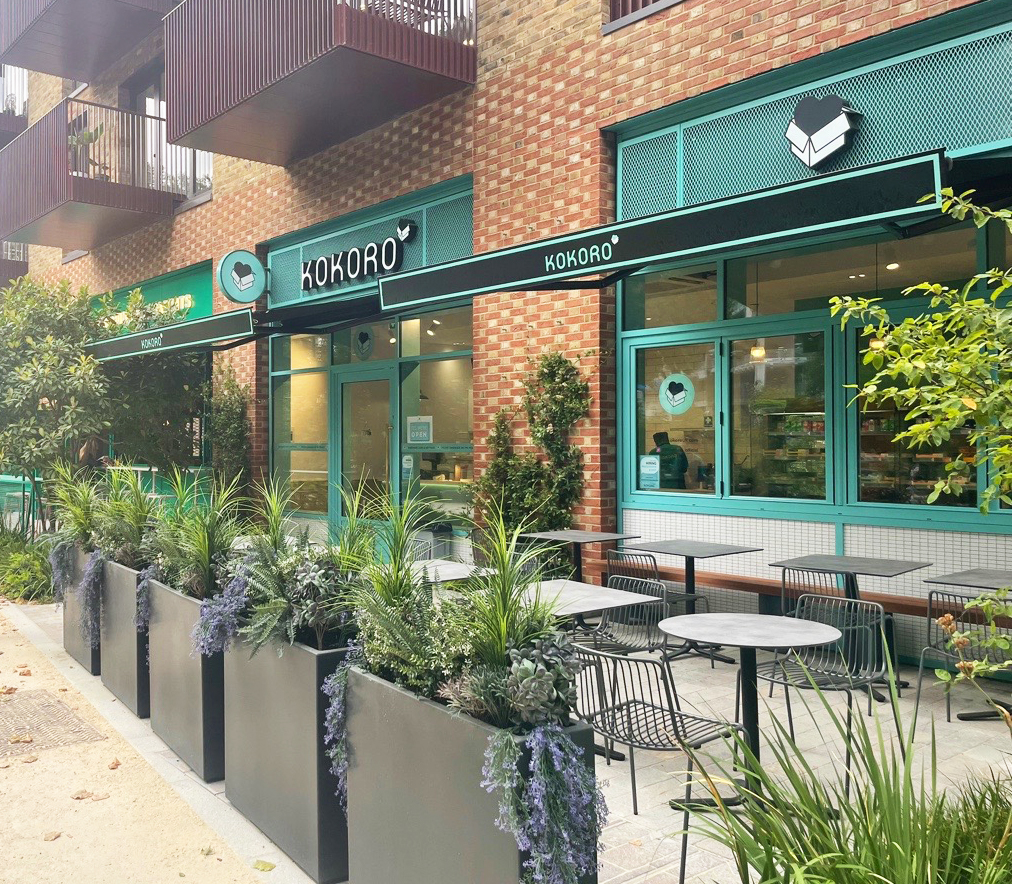 KOKORO opened a new restaurant in Elephant Park on the 21st of July 2022. It is the 55th site for the Korean Japanese restaurant franchise operator KOKORO. The Northeast Asia inspired restaurant serves a variety of options including hearty hot food, simple grab-and-go takeaway, and sushi selections with a focus on healthy food prepared freshly on the premises.
Rak Park, KOKORO's Chairman, said, "We are very excited about opening our restaurant in Elephant Park at the heart of the dynamic and vibrant city centre in London. It took us more than a decade and the pandemic to open our very first restaurant in the city centre, and I hope our customers appreciate our food as we continue what we have been doing so far – offering good quality food at reasonable prices."
KOKORO has been successfully continuing its growth strategy undeterred by the latest market changes. The Japanese restaurant chain company fared better during the pandemic in part supported by its strong food delivery sales when KOKORO Chicken Katsu Curry was voted as the most ordered items by Deliveroo in many areas including Brighton, Milton Keynes, Woking, and Chichester. After spending 12 years building its brand in the outskirts of London and major towns in Southeast England, KOKORO is now opening its very first site in central London.
KOKORO is planning to open a total of 30 sites in England by early next year. After a decade of its streamlined and efficient operations in the southern parts of England, KOKORO is determined to be a major part of the UK's vibrant food scene with its focus on providing authentic, healthy, and tasty food. KOKORO has added more vegan options whilst looking for ways to find greener alternatives to fast food packaging.
About KOKORO
KOKORO takes inspiration from the flavours of Northeast Asia, offering freshly made sushi, and hot food including chicken katsu, sweet chili, and teriyaki chickens. Living true to its name, meaning heart and soul in Japanese, the ethos of KOKORO is to serve good quality, freshly prepared food that is served at affordable prices. Over the past decade, KOKORO has established itself as a major Asian cuisine restaurant chain in the UK, currently operating 52 premises and 2 delivery-only restaurants.
Learn more at www.kokorouk.com or follow @kokoro_official on Instagram.