About
Kokoro
KOKORO is a Korean Japanese takeaway, founded by Rak-Kyu Park in the UK more than a decade ago. From small beginnings, the restaurant took flight as people began to fall in love with our food. Now, years later, we have stores across the country and customers flock to eat our hearty soups and scrumptious sushi. Our focus on quality service, supported by the use of fresh ingredients and environmentally conscious packaging ensures we meet the needs of the modern customer.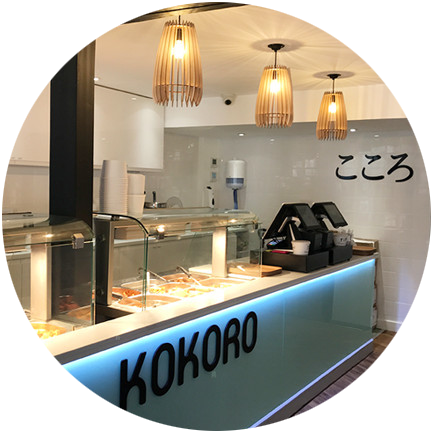 /
The KOKORO menu offers
value beyond price
/
KOKORO's hot food is cooked
on the premises alongside our hand-made sushi,
freshly prepared, just for you.
Giving you more than delicious fast food
Kokoro's
Branches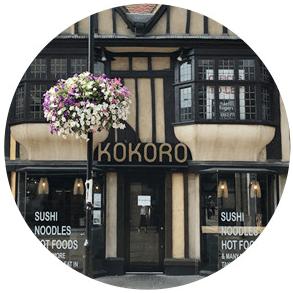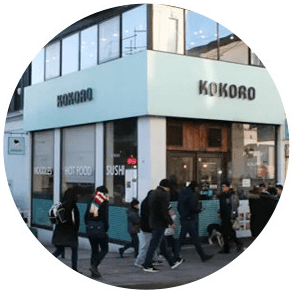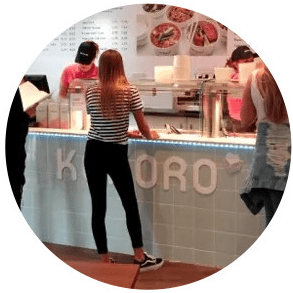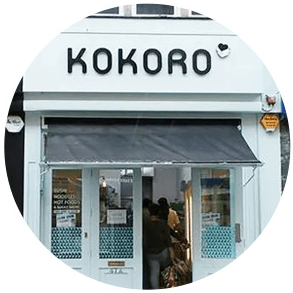 KOKORO has been serving happy customers for years. Incredible quality and affordable price and an authentic approach makes us the place to get Korean Japanese food on the high street.
/
Join KOKORO's journey in creating
heartfelt and delightful food
Kokoro's
Franchise
We welcome and support aspiring franchisees, no matter their level of experience. Our knowledgeable teams are experienced in guiding franchise partners in their own personal business journey. Each of our franchises upholds our core values, maintaining our high standards and strengthening the KOKORO brand.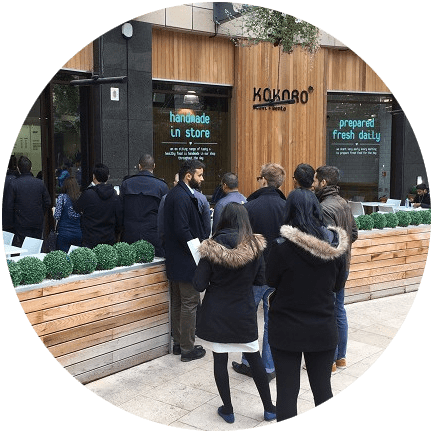 /
We are excited to announce
the opening of four new KOKORO branches
Bournemouth, Canterbury,
Surbiton, and Twickenham